CAROL CHOIR– Led by Bella Serna; Fellowship Hall, 3:30 –4:10 p.m. during the school year.
JUNIOR CHOIR– Led by Sandy Cross; Sanctuary, 4:15 p.m.
CHANCEL CHOIR – Led by Sandy Cross; In choir loft from 5:15 p.m. or as soon as you can get there after work.
FULL BELL GROUP – Led by Sandy Cross; 6:15 p.m. in choir loft
All choirs meet on Wednesdays during the school year only.
Junior Choir
(4th – 6th grade)
Sanctuary
After school at 4:15 p.m.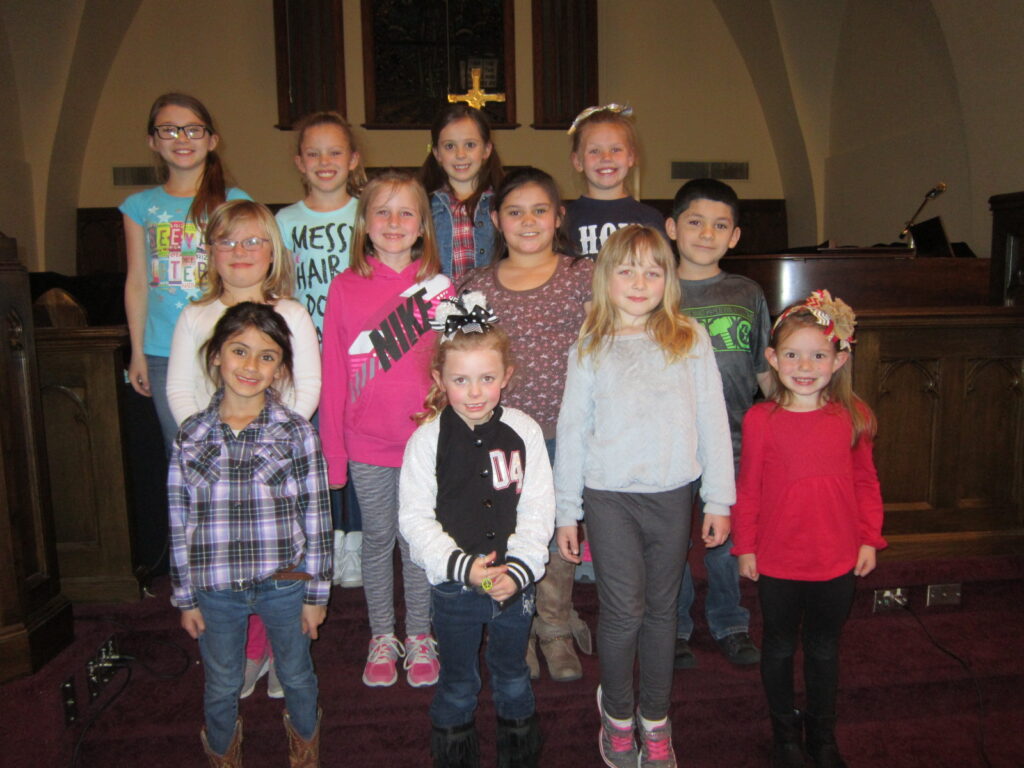 Carol Choir
(Preschool – 3rd grade)
Carol Choir Room in basement
After school from 3:30-4:10 p.m.
The purpose of our children's choirs is to teach children basics in reading music and singing and to give them opportunities to lead in worship. All of our choirs and instrumentalists are in service to the church and to God by sharing their musical gifts with us each Sunday.